Specialists in Operator Qualification (OQ) Training
"Professional & Efficient OQ Training for my people every time." ~ Hardy Lee, Division Manager, Sunland Construction, Inc.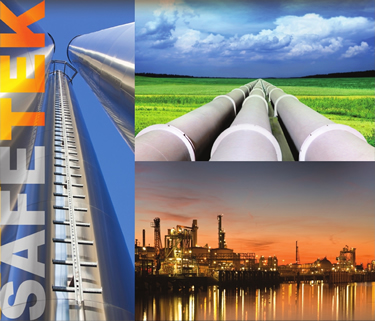 Safetek Services, Inc. is a leading provider of safety training and consulting services to the oil and gas industry. With our consultants and expansive training programs, we can provide a turnkey compliance and training package on your site or ours to ensure a safe working environment.
Safetek's packaged solutions are designed to fit and grow with your company's needs. Rather providing individual solutions that may not be suitable when your needs change, Safetek works with you to design safety packages that continuously meet the demands of your business and facilitate the growth of your company.
The Safetek Difference
Safetek believes that changing behaviors on the worksite is critical to the overall safety of employees, equipment and ultimately the jobsite as a whole. Our focus is to maximize the one-on-one time with trainees both on your worksite, and in-house. Our approach to safety training and compliance program development helps each worker understand their role in ensuring their individual safety, the safety of their coworkers and the equipment for which they are responsible.
Core Services
Safetek core services include:  Operator Qualification (OQ), General Safety Training, HAZWOPER Training, OSHA & Specialty Training, Safety Program Consulting, Database Management (ISN, PICS, Veriforce, NCMS), Jobsite Safety Management & Accident Investigation, JSA Implementation, On-Site Safety Meetings, QA/QC Audits, Program Development & Implementation, DOT Audits, Program Development & Implementation, Policy & Document Writing Services, Custom Safety Forms, and SafeLandUSA & SafeGulf Courses.  Learn more